If you find yourself looking further and further afield for qualified employees… if you've ever lost employees due to difficulty with transportation… if you've ever found yourself short of parking spaces… we could have the solution.
RideShare can analyze the transportation patterns of your employees, identify opportunities for corporate involvement, and develop a program to address them.
Expanded labor pool – The employees you want may live a distance away and be reluctant to commute as far as would be necessary. Employers who have transportation incentives in place have a leg up in recruiting by demonstrating sensitivity to the issue and having a proactive answer to the objection.
Business tax deduction – Employers can take a business tax deduction of up to $100 per month per employee for underwriting vanpool or bus commuting expenses.
Increased productivity and employee morale – Employees who use an alternative to driving alone have not had to deal with the stress of rush-hour traffic. They arrive in good spirits and ready to work. Additionally, they're putting most of their transportation costs back into their pockets.
Reduced need for expanded parking – If employees are sharing the ride or riding the bus consistently you can defer or avoid altogether the capital cost of additional parking and its attendant maintenance.
Community recognition – Supporting alternative transportation options helps your community as a whole, too. By helping reduce traffic congestion and pollution, you're making a positive contribution to the quality of life in Central Virginia and supporting a critical goal of state and local government.
Little or no cost to start a program – You can do as little, or as much as you wish to encourage employees to share the ride. Offering incentives such as preferential carpool parking, flexible work schedules or a RideShare link on your intranet are just a few ideas that have no cost.
Geocoding of employee home locations to show you where your employees are clustered so that you have a better idea of where to emphasize recruitment efforts.
Carpool matching for employees to reduce their monthly commute expenses.
Vanpool start-up programs to assist with attracting and retaining "long distance" commuters.
Tax-advantaged, fringe benefit plans that defray the cost of an employee's commute while reducing your company's tax liability.
Customized traffic reduction programs to free up parking slots and reduce peak hour traffic congestion around your worksites.
Teleworking and alternative scheduling plans that improve employee morale, reduce absenteeism, and get you recognized as a progressive, family friendly employer.
Participation in regional development and transportation plans.
Call or email us to schedule an appointment.
Meet with your RideShare representative to assess company and employee transportation needs.
Distribute a customized employee commuting survey provided by RideShare.
Meet with your RideShare representative to review survey analysis and recommendations.
Implement alternative transportation program.
The RideShare Telework  Portfolio was developed to help organizations identify the best policies and guidelines to follow when implementing a telework pilot program. This valuable resource contains templates for preliminary costs-benefits analyses, telework FAQ's and suitability surveys for managers and their employees, program development guidelines, telework office procedures, remote office safety checklists, teleworker agreements, and more!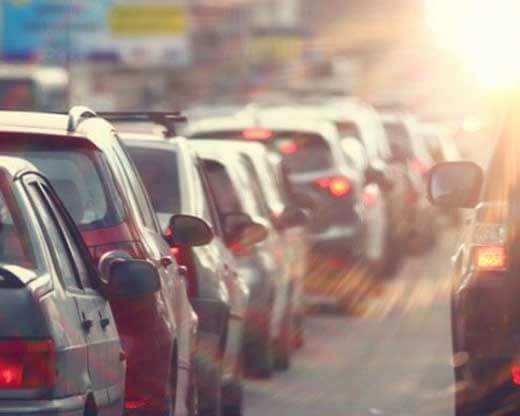 Our program covers anyone who lives or works in the following areas: cities of Buena Vista, Charlottesville, Harrisonburg, Lexington, Staunton and Waynesboro; and the counties of Albemarle, Augusta, Bath, Fluvanna, Greene, Highland, Louisa, Nelson, Rockbridge and Rockingham. Our database consists of hundreds of registered commuters with new commuters registering every day. It is possible that other commuters seeking to share a ride may contact you. Please note that RideShare does not sell, share, or trade the information you provide.