When everyone in a company works the same schedule, the result is bottlenecks in and around the worksite. When every company in town works the same schedule, the ill effects extend well beyond the parking lot.
Alternative schedules are time-management options offered by employers to help employees avoid peak hour traffic, or at least reduce their exposure to it. As a side benefit, alternative schedules help reduce traffic congestion throughout the region.
Changes can be implemented company-wide or by department.
Expands business hours without increasing costs for companies that communicate across time zones or whose customers require extended hours.
Provides advantages in employee recruitment and retention.
Gives employees an easier commute with less stress.
Reduces the use of leave time due to greater flexibility in planning personal and medical appointments.
Increases employee morale.
Allows employees to work during their most productive hours (flextime).
Reduces spot congestion at work site entrances.
Allows for more set-up time at the start of a shift (compressed work schedule).
Lowers operating costs, if a facility can be closed one day a week (compressed work schedule).
Creates positive, progressive corporate image.
Alternative Work Schedule is typically implemented as part of a Commute Trip Reduction program. Employers work with managers, employees and labor organizations to develop suitable policies and practices. Informal versions of alternative schedule are common at many worksites, so an official policy may simply formalize and support existing practices. The policy should specify:
Which job categories are suitable.
What is required of employees to qualify.
What criteria are to be used to evaluate the performance of employees on alternative schedules.
How employees' schedules are determined and what is required to change schedules.
Periodic review of the arrangement.
Model contracts and forms for establishing and tracking Alternative Work Schedules.
Alternative work schedules may require changes in management practices that reduce the need to have employees physically together at one time, including more outcome-oriented management practices (evaluating employees based on their performance rather than simply the amount of time they spend at their desk), and increased use of electronic communication to compensate for reduced face-to-face interaction. An organization may choose to start with a pilot program before expanding to all employees.
Flextime programs, in which employees are given the option of adjusting their arrival and departure times, are a proven way to reduce congestion. Some programs require employees to work a specified number of hours a week, allowing them to vary their schedule according to their needs, while others require the same day-to-day schedule.
Most employers also set "core hours," a time when all employees must be at work. Regardless of how the program works, flextime makes it much easier for employees to coordinate with rideshare partners, meet transit schedules, or bike or walk during daylight hours.
Where can flextime best be used?
Flextime is most effective at sites where employees require minimal face-to-face contact with each other, and where staff reduction has little impact on work functions or client/customer service.
Compressed work schedules (such as a four-day, 40 hour work week) can eliminate commuting altogether one day a week for many employees. Companies with such programs report less absenteeism, fewer late employees, and less use of sick leave.
In a compressed work schedule program, employees work a full-time schedule in fewer days, by working more hours a day. The day off can be the same for all employees, vary or rotate regularly – but most employers choose to assign days off to ensure adequate coverage. The most common compressed schedules are:
"4/40" – A 40-hour week consisting of four 10-hour days and one day off a week
"9/80" – 80 hours worked over two weeks, consisting of eight 9-hour days, one 8-hour day and one day off. HINT: How to satisfy Federal 40-hour work week regulations – If employees take Fridays off, their work weeks begin and end Friday at noon; if they are taking Mondays off, then the work weeks would begin and end on Monday noon.
Where can compressed work schedules best be used?
Compressed work schedules work best where employees require minimal face-to-face contact with other employees, where set-up/tear-down time or shift changeovers are necessary (e.g., hospitals or manufacturing), or where work functions are not disrupted by staff reduction.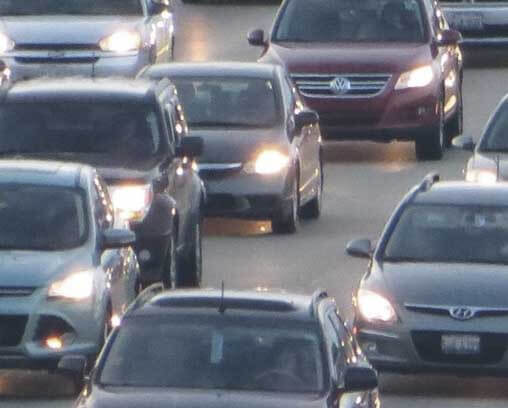 Our program covers anyone who lives or works in the following areas: cities of Buena Vista, Charlottesville, Harrisonburg, Lexington, Staunton and Waynesboro; and the counties of Albemarle, Augusta, Bath, Fluvanna, Greene, Highland, Louisa, Nelson, Rockbridge and Rockingham. Our database consists of hundreds of registered commuters with new commuters registering every day. It is possible that other commuters seeking to share a ride may contact you. Please note that RideShare does not sell, share, or trade the information you provide.